Open Your Eyes To A World Of Endless Possibilities
"Follow your bliss, and doors will open for you that you never knew existed.
Follow your bliss and the universe will open doors for you where there were only walls." – Joseph Campbell
Simply put, the Law of Attraction is the ability to attract into our lives whatever we are focusing on. It is believed that regardless of age, nationality or religious belief, we are all connected to the laws which govern the Universe, and we all have the power to harness these laws and manifest our heart's deepest desire. It is our destiny, each and every one of us, to reach our highest potential, and our mission at Manifested Destiny is to help you do just that.

Manifested Destiny is a site for learning about how to use the power of the mind to translate whatever is in your thoughts and materialize them into reality. In basic terms, all thoughts turn into things eventually. If you focus on negative doom and gloom you will remain under that cloud. If you focus on positive thoughts and have goals that you aim to achieve you will find a way to achieve them with massive action.

This is why the universe is such an infinitely beautiful place. Whatever can be imagined and held in the mind's eye is achievable if you take action on a plan to get to where you want to be. We are here to help you achieve your goals through harnessing your God-given powers.
The History Of The Law of Attraction
Before you begin to embark on the incredible journey towards true enlightenment, it is important that you understand that you can apply it to your life and it can be effective if the correct tools are used. The practices and beliefs in this law have been igniting the lives of great individuals throughout the course of history. Andrew Carnegie, William James, Charles F. Hannel, to modern figures like Oprah Winfrey, Will Smith, and Jim Carrey all understand the tremendous power that lies right between our own ears!

What is the Law of Attraction
Hundreds of years ago the law of attraction was first thought to have been taught to man by the immortal Buddha. It is believed he wanted it to be known that 'what you have become is what you have thought'.
The New Thought concept of the Law of Attraction is rooted in ideas that come from various philosophical and religious traditions. In particular, it has been inspired by Hermeticism, New England transcendentalism, specific verses from the Bible, and Hinduism.
Over the centuries it has been part of the golden rule that what you give out to the world (be it anger or happiness, hate or love) is ultimately what returns to your own life. The idea of the power of attraction is not new whatsoever – phrases such as like attracts like, nature abhors a vacuum, do unto others, etc. are part of our common parlance and cultural practice.
But it goes much further. Most of us have only tapped the surface of how our own personal power connects to the Law of Attraction and how we can use it. We are here to help you figure that out.
A law is something that works whether you believe in it or not, like the law of gravity, which does not rely on your beliefs to function. Like gravity and the other laws of physics, the Laws of Attraction don't require you to believe in them to work. So feel free to remain skeptical. As you start to apply the Laws of Attraction to your life, you can simply observe what happens. You have nothing to lose and a whole new reality to gain!
Your Relationship To The Universe
To really understand the Law of Attraction, tune in to your perception of your relationship with the universe. In other words, it's important to examine how you feel about the way the universe interacts with you.
Do you believe you can influence your surroundings so things happen for you? Or do you believe things happen TO you?
In psychology, this perspective is called, "Internal vs. External Locus of Control."
Some people believe that they are a product of everything that has happened to them. This is called an external locus of control, because these people believe they are not in control of their lives. The goal of therapy is for patients to realize that they actually have an internal locus of control.
The Law of Attraction works the same way.
The truth is, your thoughts and feelings do have an effect on the events that take place around you. A shift in your perspective and understanding of the truth about your relationship to the universe can begin to attract better things into your life.
It's Not Magic, It's Science
At this point, you may still remain unconvinced that this principle — like attracts like — is a scientific one. It may still seem interwoven in magic and, therefore, unreal.
Perhaps it's because we're talking about intangible concepts like thoughts and feelings. With gravity, an apple thrown up into the air falls onto the ground. You may not understand it, but you can visibly and immediately experience the effects.
It's difficult to imagine that thoughts and feelings can have an effect on the world around us. Fortunately, advances in technology and science allow us to visibly and immediately experience the effects of our thoughts. Just like watching an apple fall through the air, there are experiments that demonstrate the immediate effects of thoughts and feelings.
Believe it or not, there are volumes of scientific evidence to prove that our thoughts alone have immediate and tangible effects on ourselves and the environment around us.
How To Use The Law Of Attraction (And What For)?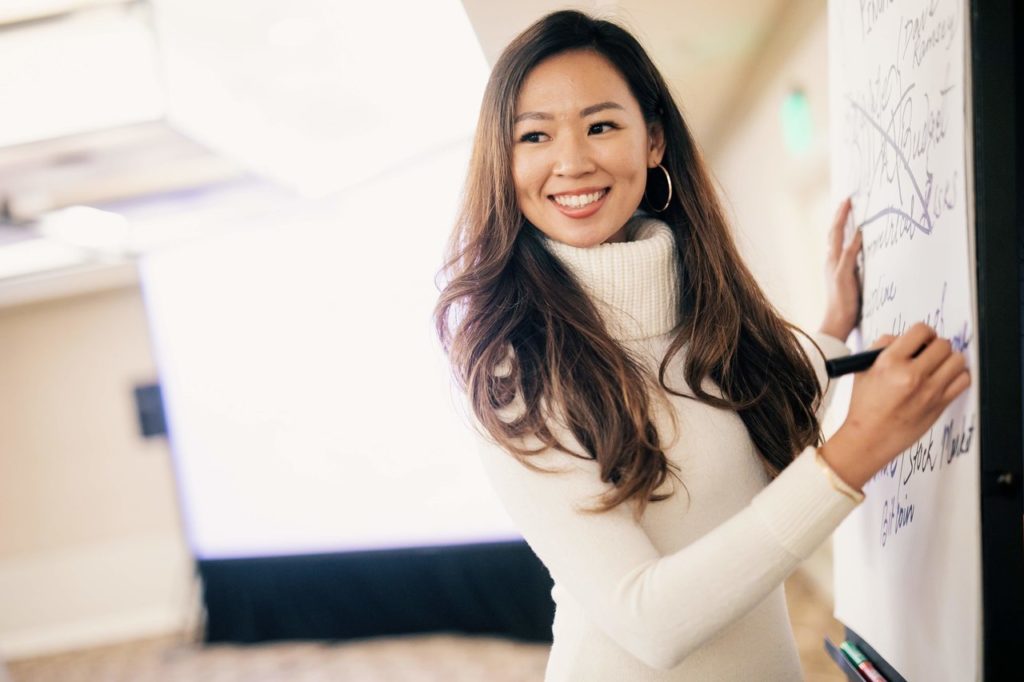 The Law of Attraction is a universal principle that is already working in your life. Start intentionally thinking about what you want to attract into your life — such as money, love, and relationships, health, and spirituality — to make the Law of Attraction work for you.
Before we get down to the details, it's important to clarify some crucial moments that can't be bypassed when it comes to the Law of Attraction.
The Law of Attraction is just one of the laws that govern our universe. There are others, like the law of gravity, for example. You can't defy the other laws of the universe, so don't expect to. In that way, no, you can't make just anything happen.